Super Bowl LIII 53
Event Navigation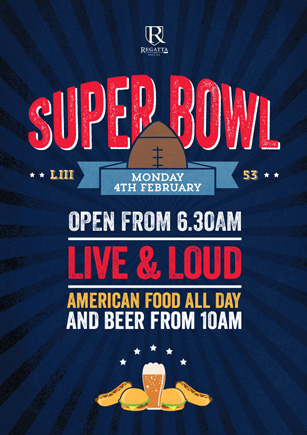 Catch all the action of the NFL Superbowl LIII 53 as it kicks off live and loud throughout Regatta Hotel, on Monday 4th February.
Open from 6:30am, we'll be screening the pre-game entertainment, best served with some tasty all American classics, available from our River Road Cafe.
It's all about American brews with Budweiser being our choice on tap, available from 10am onward.
No reservations needed, but get in early to secure the best seats in the house – first in, first served!