THE DRY AGED WHISKY COLLECTION IN THE BOATSHED
July 5, 2019 @ 11:00 am

-

July 10, 2019 @ 5:00 pm

$59.95
Event Navigation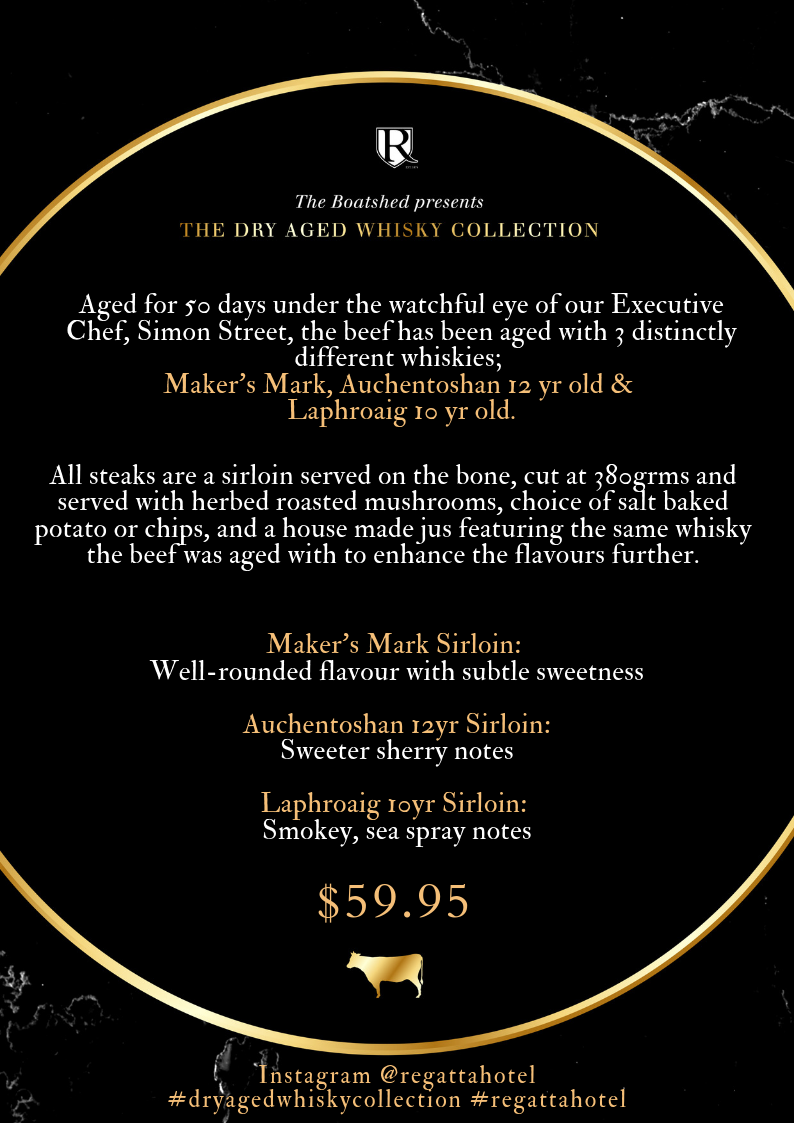 Introducing The Dry Aged Whisky Collection
The QHA award-winning restaurant, The Boatshed, is launching an exciting culinary innovation
to diners on Friday, 5 July. A project initiated by Regatta Hotel's Executive Chef, Simon Street,
involved selecting 3 cuts of the finest beef, and infusing it with 3 distinctly different whiskies,
while dry-aging the beef for 50 days.
The Oino Gustus grain-fed beef was selected and placed in whisky-seeped muslin cloths, then
spritzed and injected with the whiskies on a weekly basis under the watchful eye of our
Executive Chef. This lengthy process enabled maximum flavour extraction from the various
whiskies.
The chef will be launching this collection with an outstanding menu, exclusive to The Boatshed
diners, to showcase the beef which has drawn incredible flavours from the whiskies.
Ignite your senses and explore a new world of flavour combinations! This special menu will be
available to guests for a limited time only while stock lasts, call (07) 3051 7617 to make a booking.